WHAT'S COOKIN'? Limited Edition "Bone Shakin' White" 36oz Tiki Mug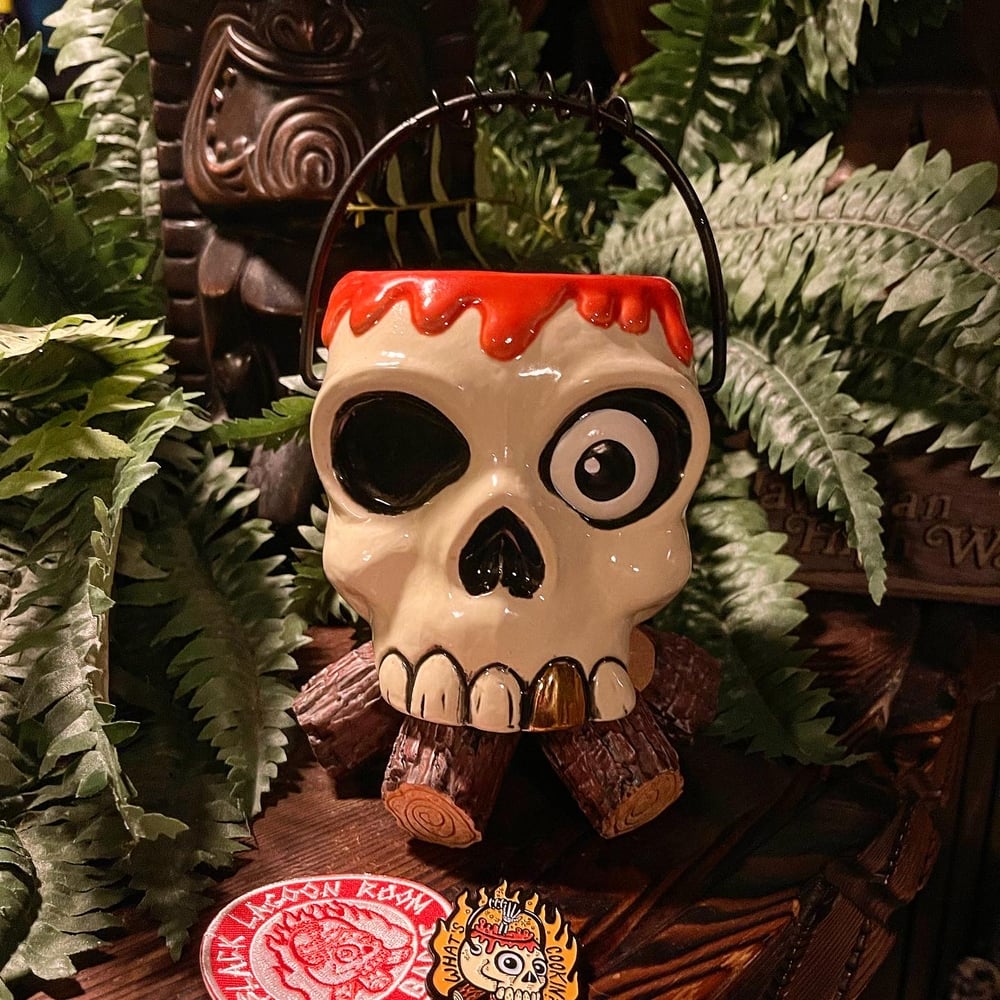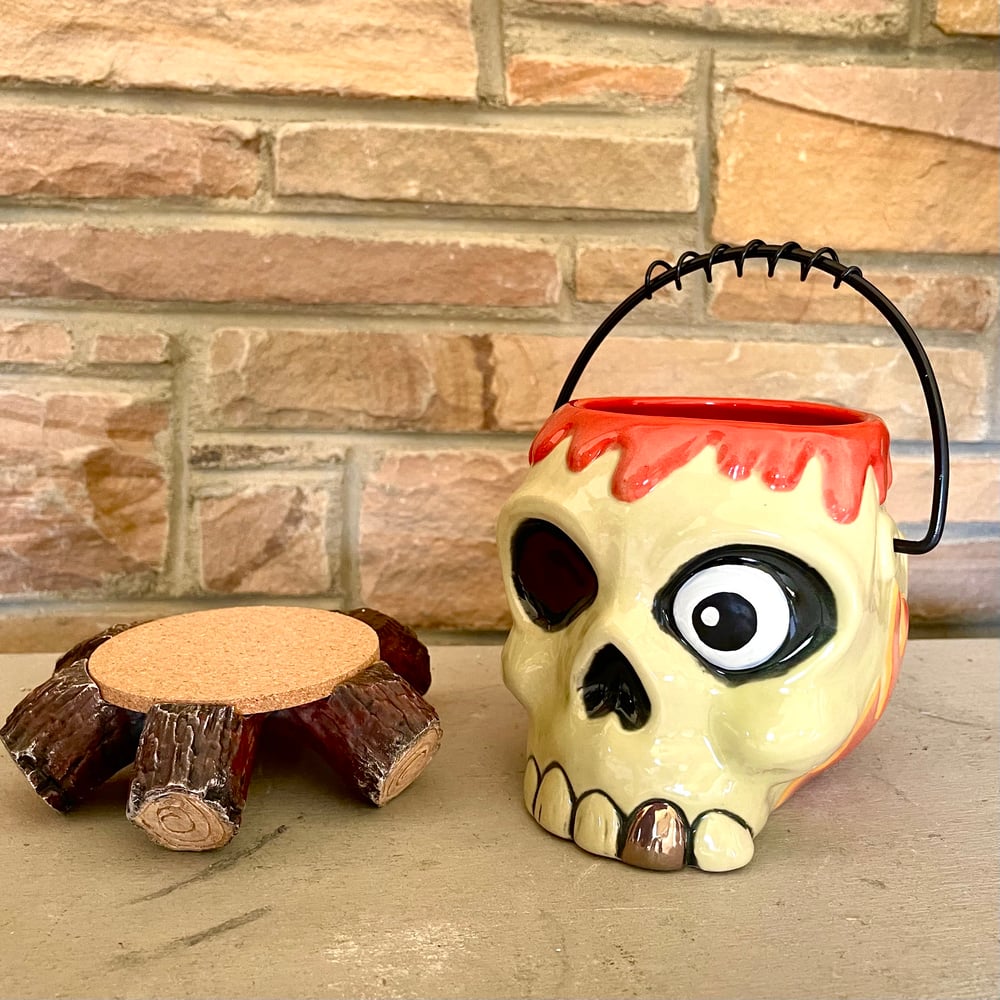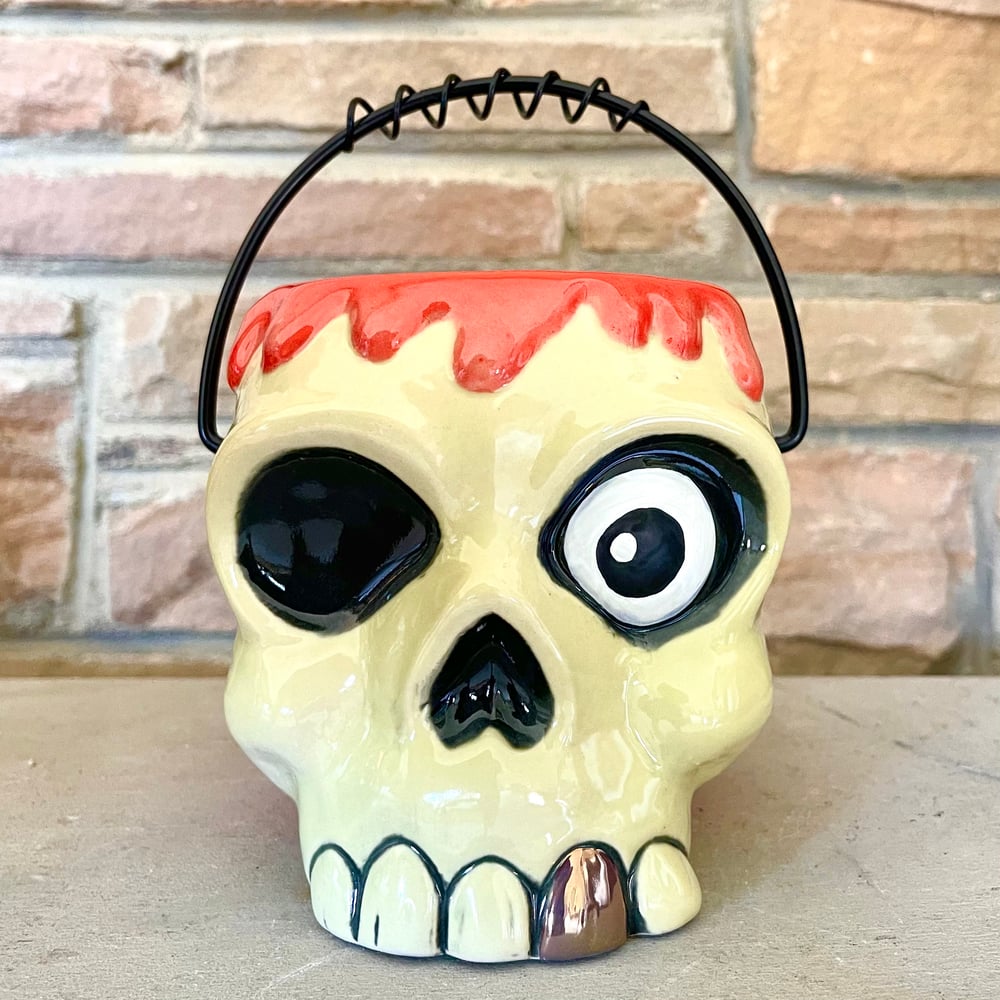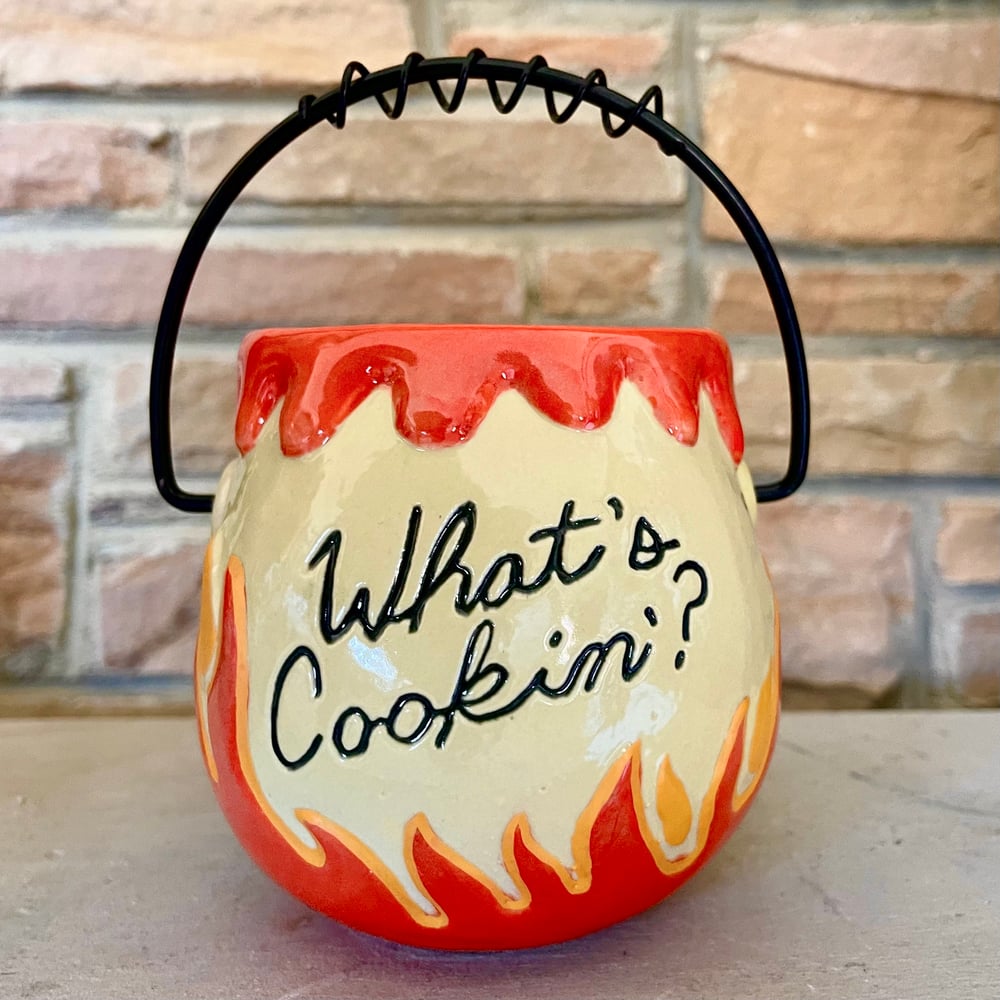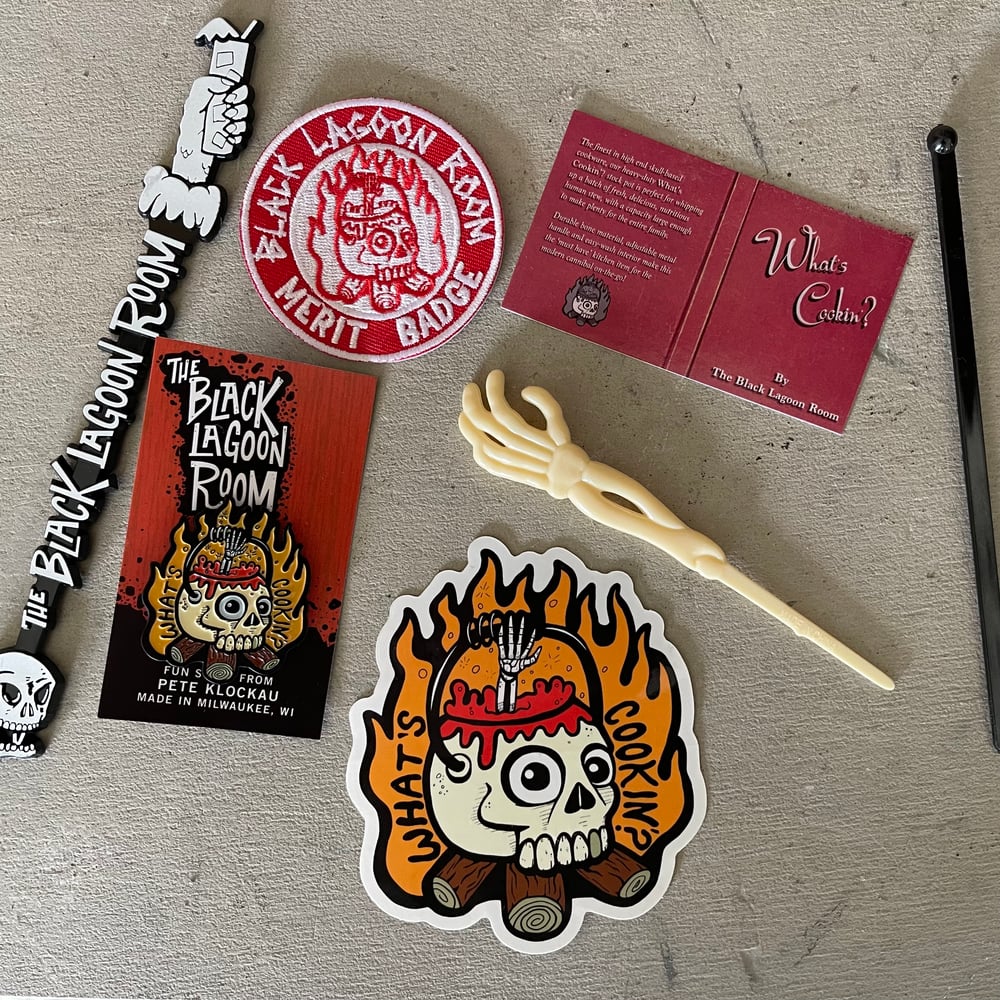 You find yourself hopelessly lost in the deepest, darkest jungle when you begin to faintly smell something familiar… burning wood and ash… and something… cooking.
It's too far off to tell what it is exactly… it could be something delicious, or it could be something else. You tell your hunger to stop rumbling and your mouth to stop watering until you know exactly… WHAT'S COOKIN'?
Introducing the latest release from The Black Lagoon Room, WHAT'S COOKIN'? our big ol' spooky skull-shaped cauldron with something indeterminate oozing over the sides!
This listing is for our "Bone Shakin' White" colorway!
These HEFTY deluxe mugs measure 5" tall (without the base) feature a movable decorative metal pot handle, a 2-piece cast resin log coaster, one shiny gold tooth, and hold up to 36oz of your favorite potent potion (or a hearty helping of people stew!)
Each mug comes securely packed with:
-Cast resin log coaster with removable cork insert
-Exclusive "What's Cookin'?" enamel pin
-Exclusive Black Lagoon Room merit badge
-Exclusive vinyl sticker
-"To Serve Man" cook book recipe card
-Skeleton arm cocktail skewer
-Pot stirrer swizzle stick
-Black Lagoon Room logo swizzle stick
…and more! WHEW! That's a whole lotta fun packed into one box!
Each color way is limited to just 250 pieces worldwide
Every mug will ship securely wrapped and double boxed to ensure you can get to whipping up something ghoulish as soon as it lands on your doorstep!
Designed by Pete Klockau at The Black Lagoon Room