WITCO FIRE DANCERS Complete Latch Hook Rug Kit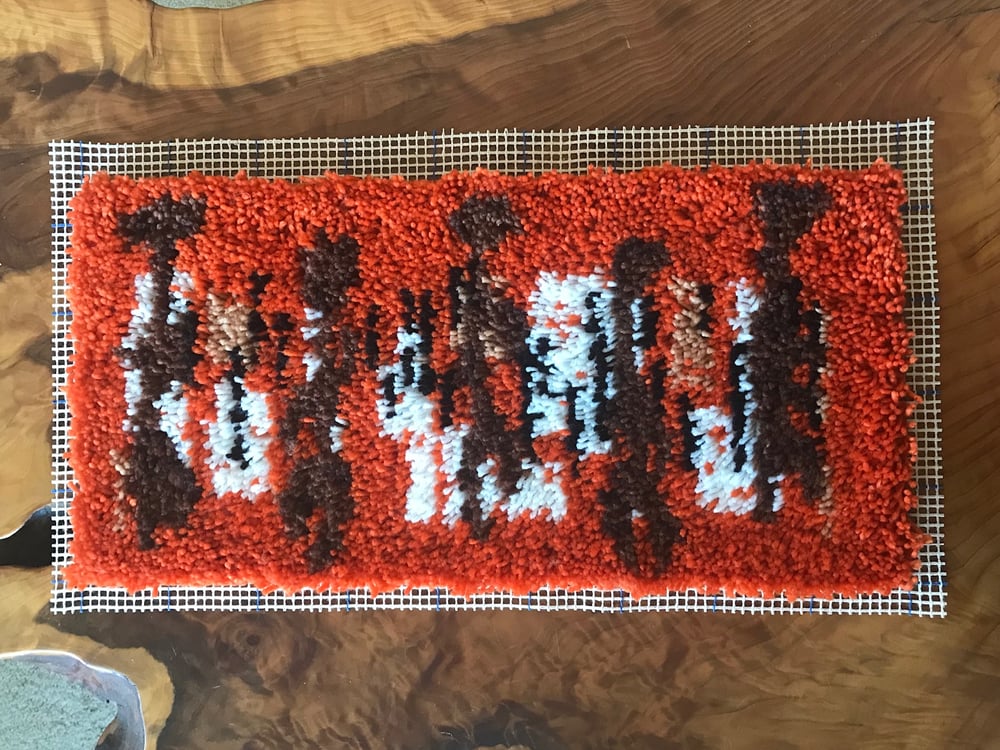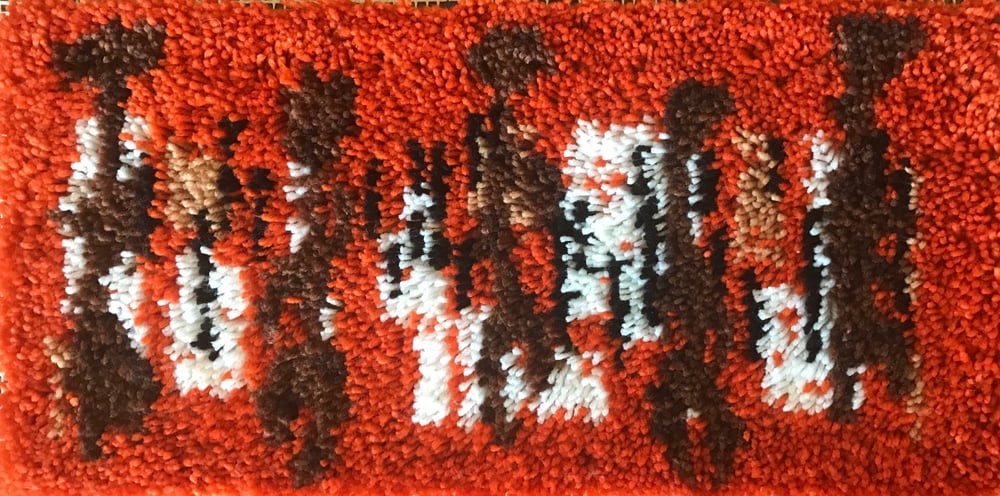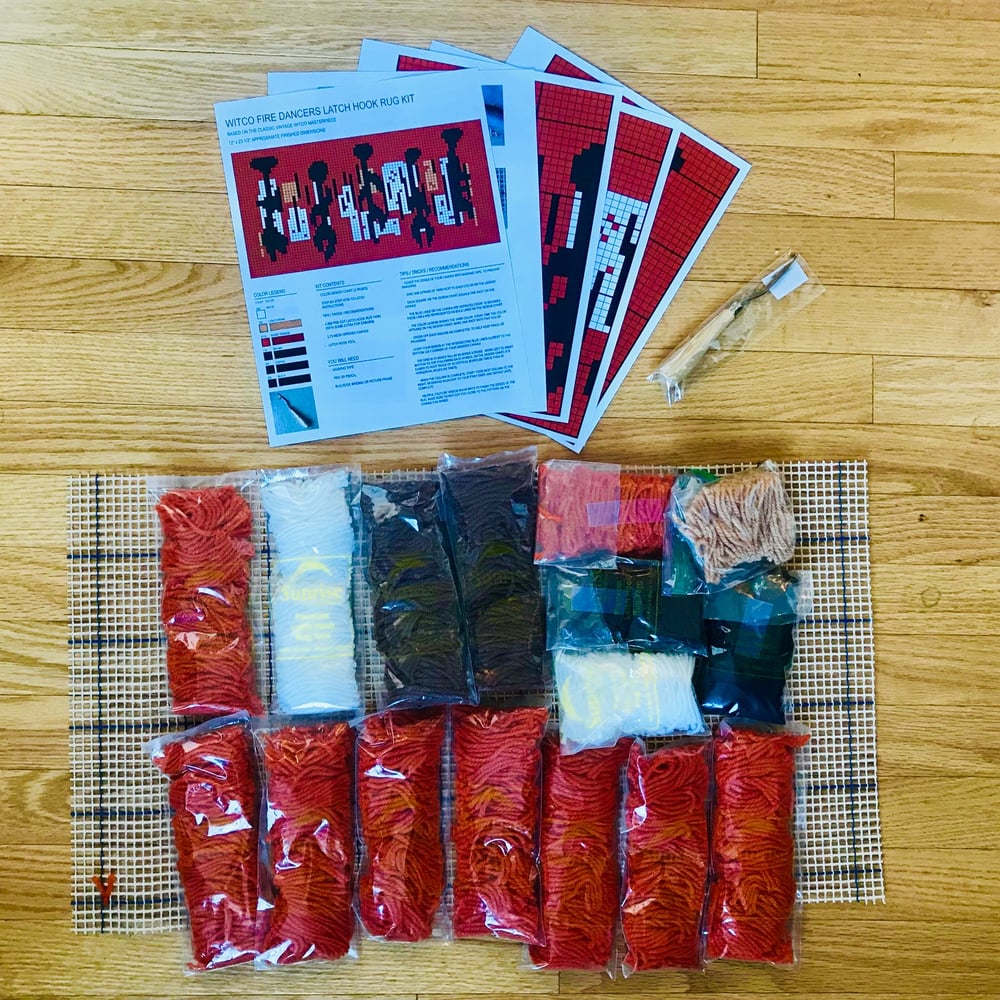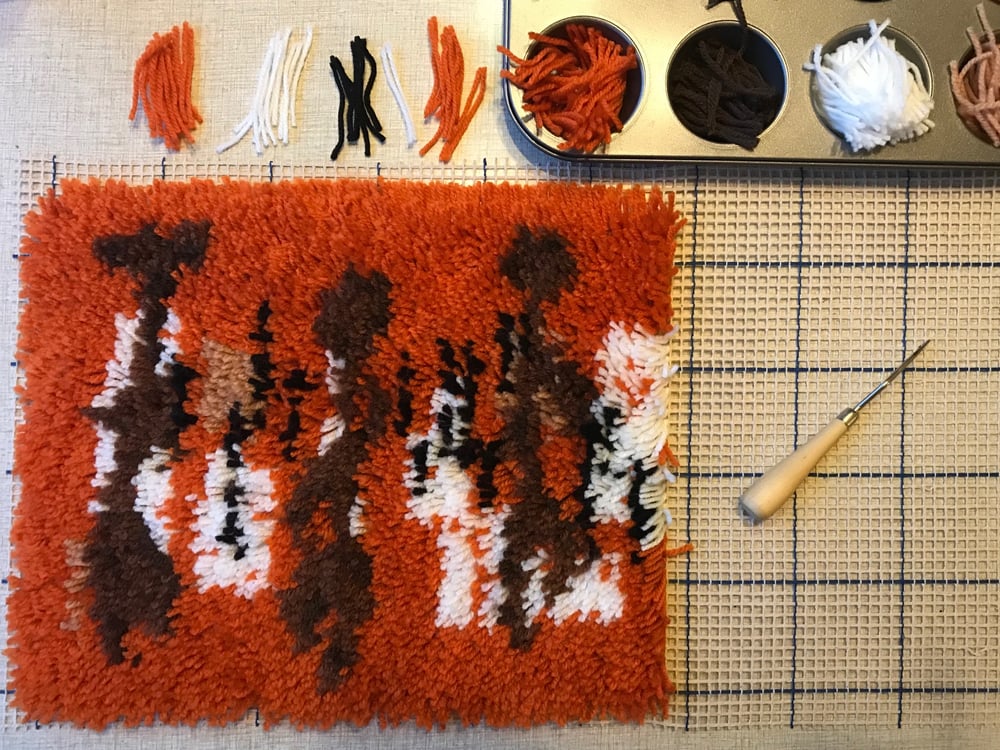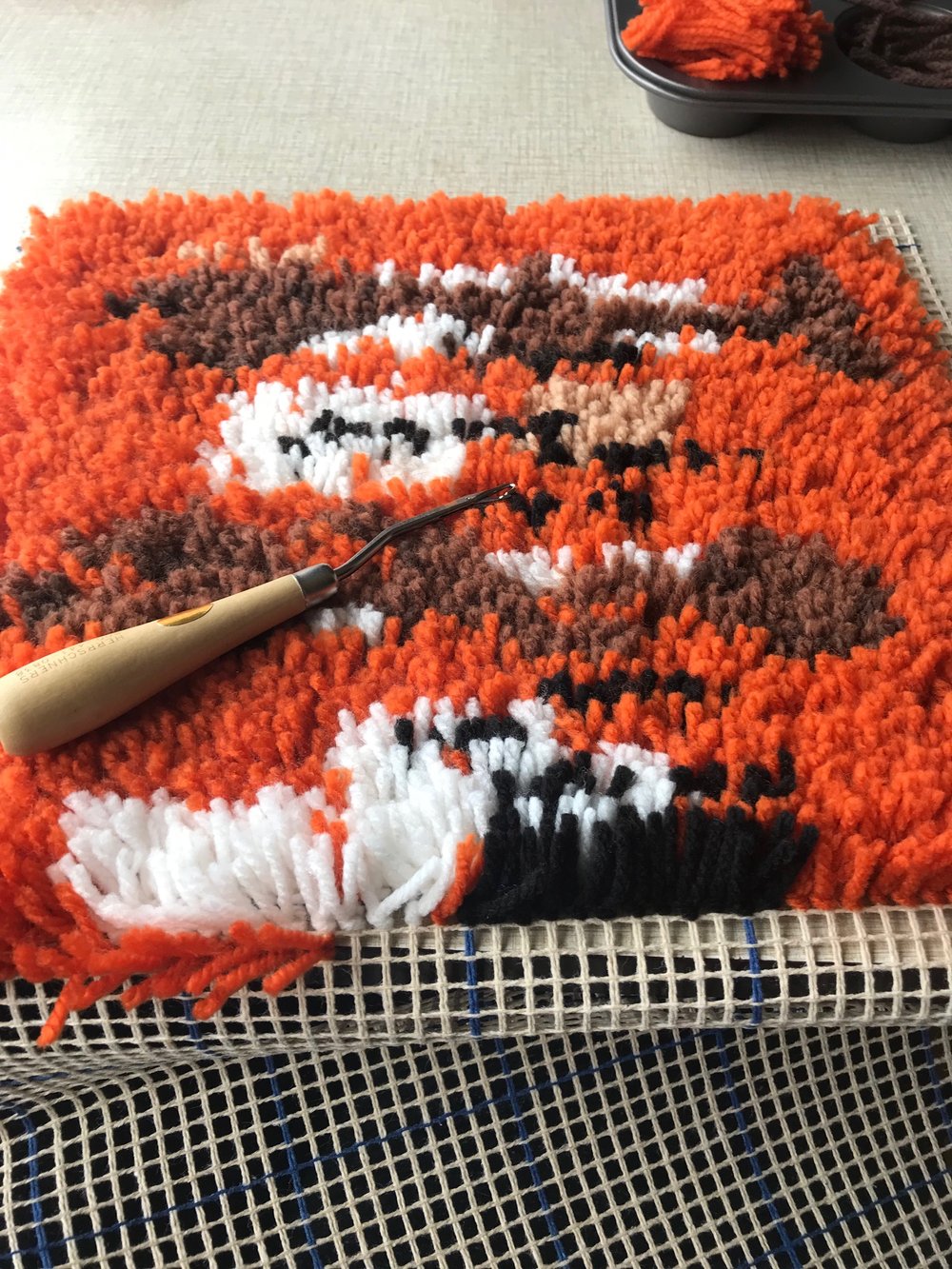 Now, the highly sought after, iconic Witco Fire Dancers can be yours... In rug form!
In the time that's passed since William Westenhaver began Tiki carvings for his Western International Trading Company (Witco for short) in the 1960's, his hefty, free-form wooden pieces have become highly sought after works of pop art.
As Witco pieces have become more and more scarce and prices have skyrocketed in recent years, we've come up with a bit of a compromise...
With our do-it-yourself Witco Fire Dancers Latch Hook Rug Kit, you can create your own 12" x 23 1/2" rug of this classic mid-century design to hang proudly in your home or Tiki bar!
Although the design looks complicated, the process of latch-hook is easy - AND FUN!
This kit includes everything you'll need to create this fine piece of MCM rug art, including:
-Custom three-page color design chart
-Information sheet with instructions, tips, and recommendations (we've practiced what we preach!)
-4,050 pre-cut latch-hook rug yarn pieces in 6 different colors (extra pieces included for goof ups)
-mesh gridded canvas
-Latch hook tool
All you will need is masking tape, a pen or pencil, and rug edge binding (or a picture frame) for finishing.
This incredibly eye-catching, full-color classic art piece will compliment any mid-century inspired room, and will be sure to catch the eye of all your guests during your swingin' cocktail parties!