An EX-PARROT Glow-in-the-Dark 1.75" Enamel Pin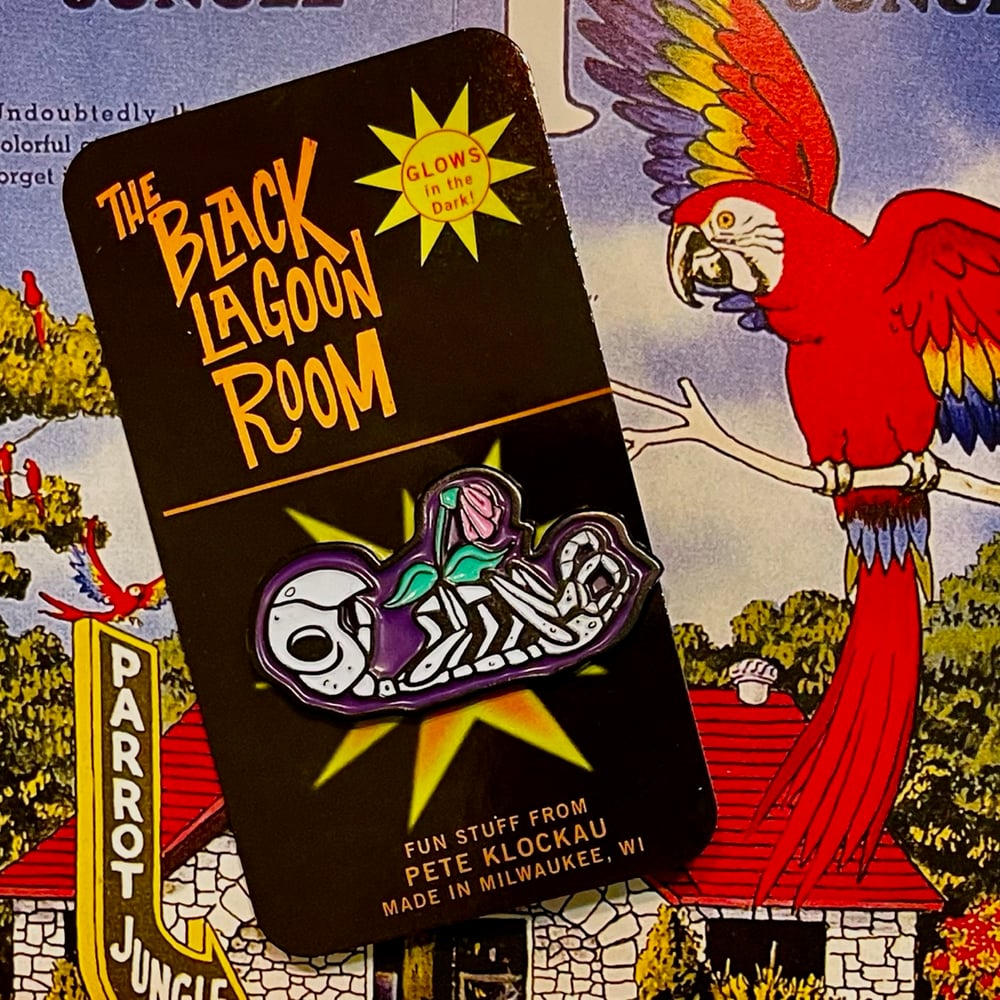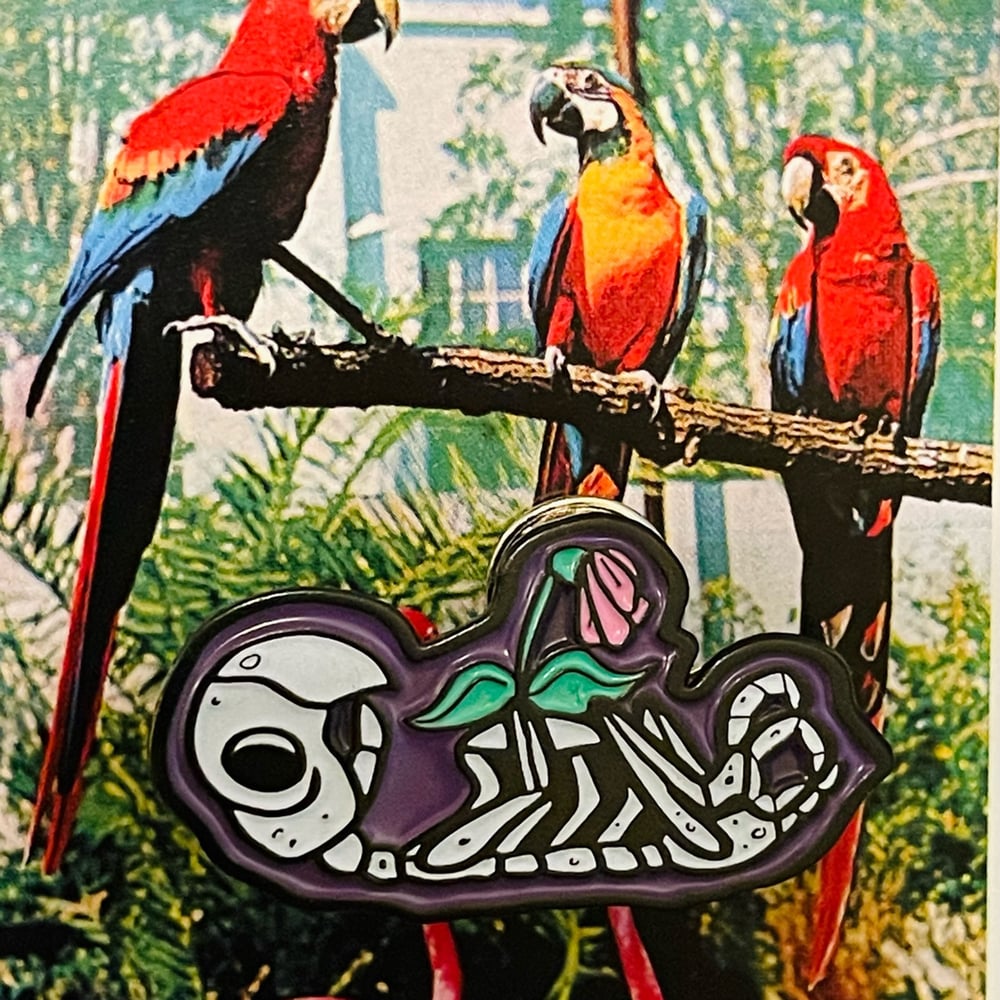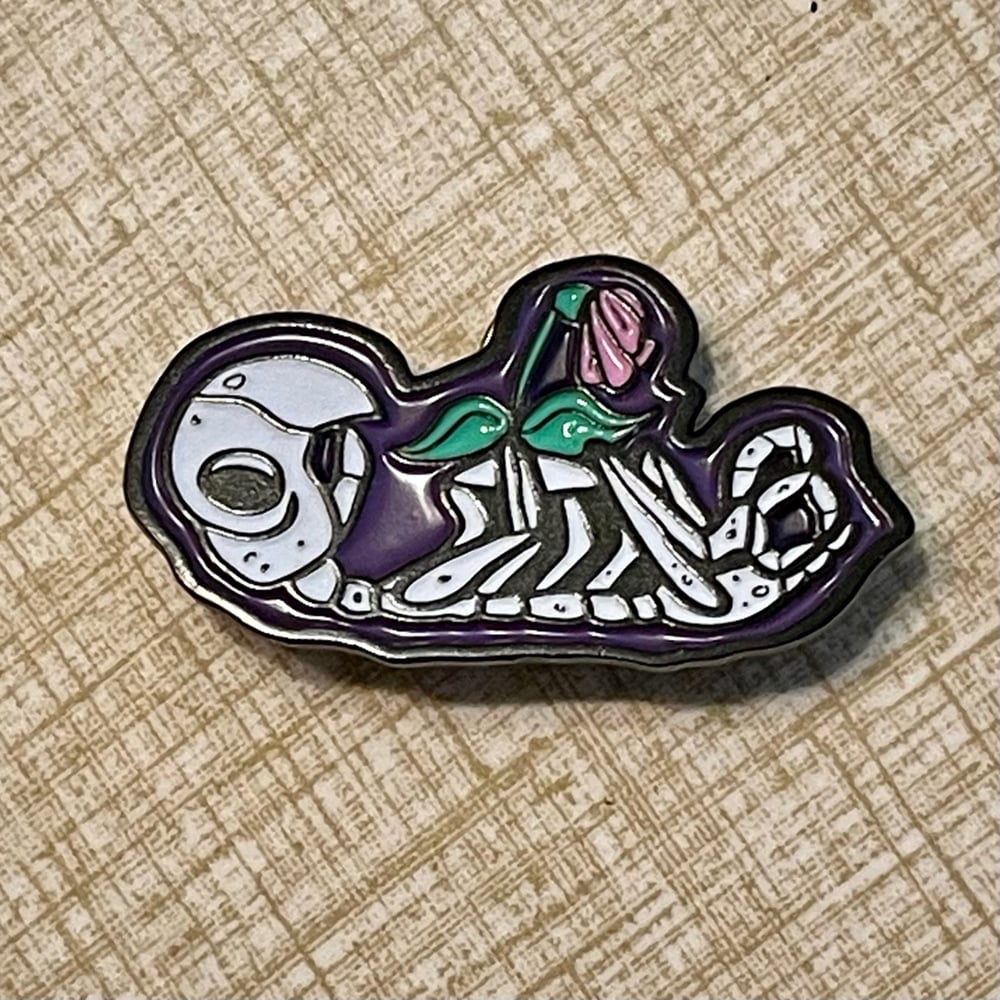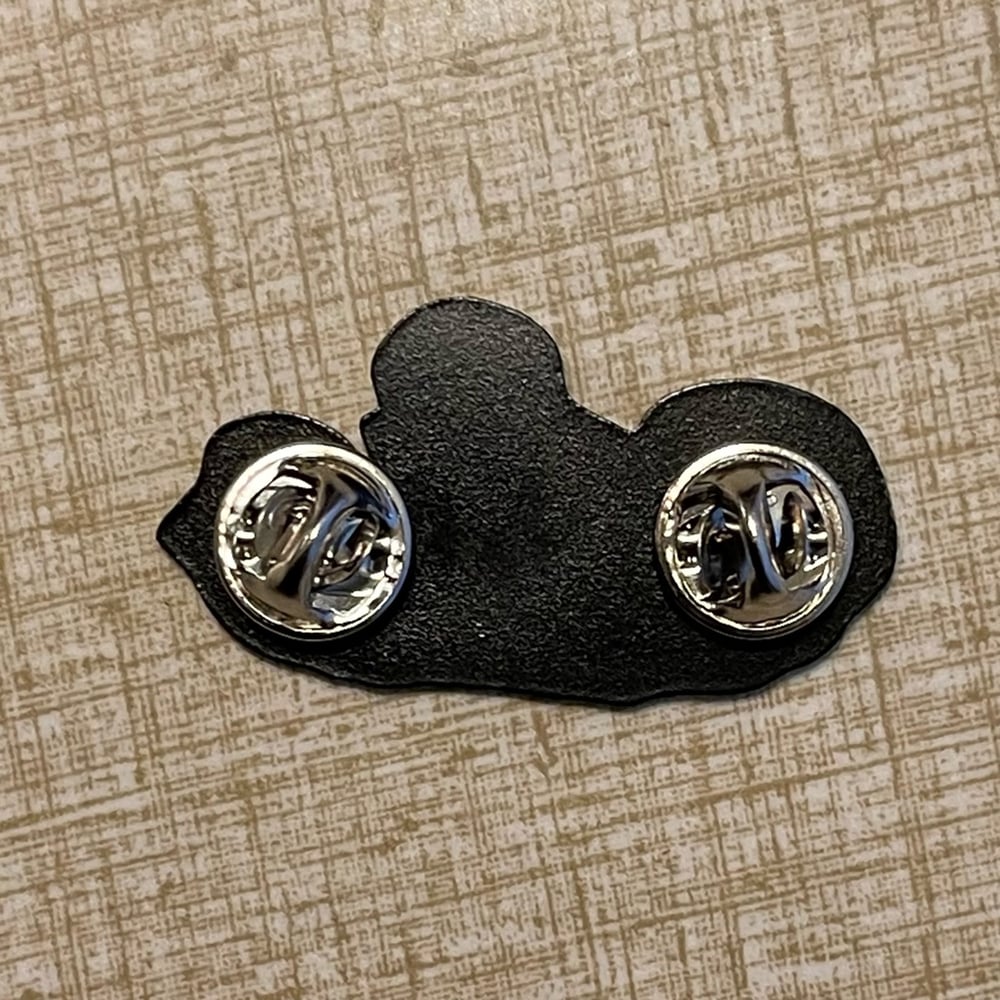 He's bereft of life, he rests in peace!
... or is he pining for the fjords?
We leave it up to you.
Are Parrots Tiki?
...uh, we leave that up to you, too.
Regardless, here's our EX-PARROT!
1.75" long, this cute lil' parrot skeleton glows in the dark - only 100 in this colorway.
So whether you're looking to return your expired Norwegian Blue, or you secretly wish you were a lumberjack, our lil' skele-parrot is just for you!
Designed by Pete Klockau @ The Black Lagoon Room