BEELZEBUDDY! 1.25" Soft Enamel Pin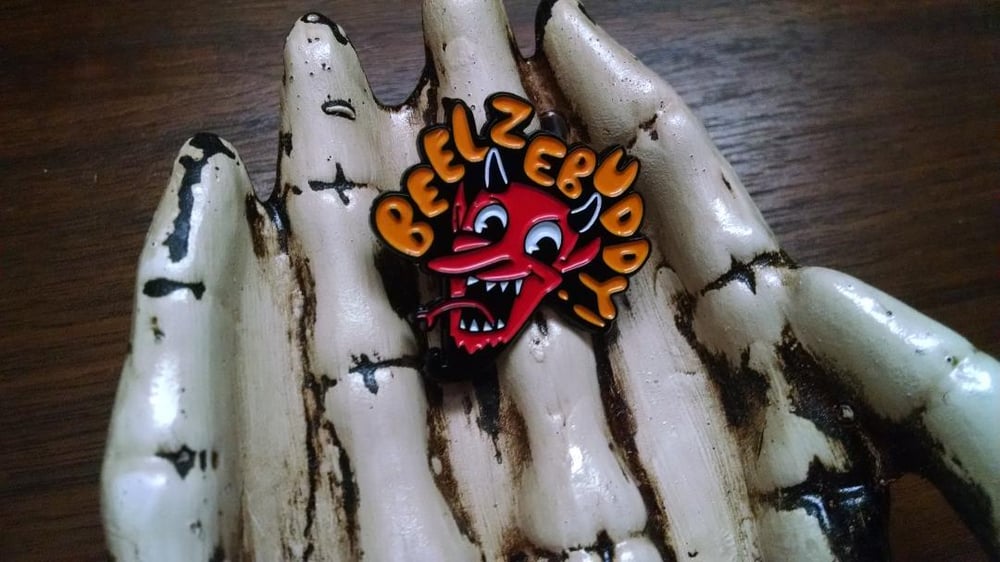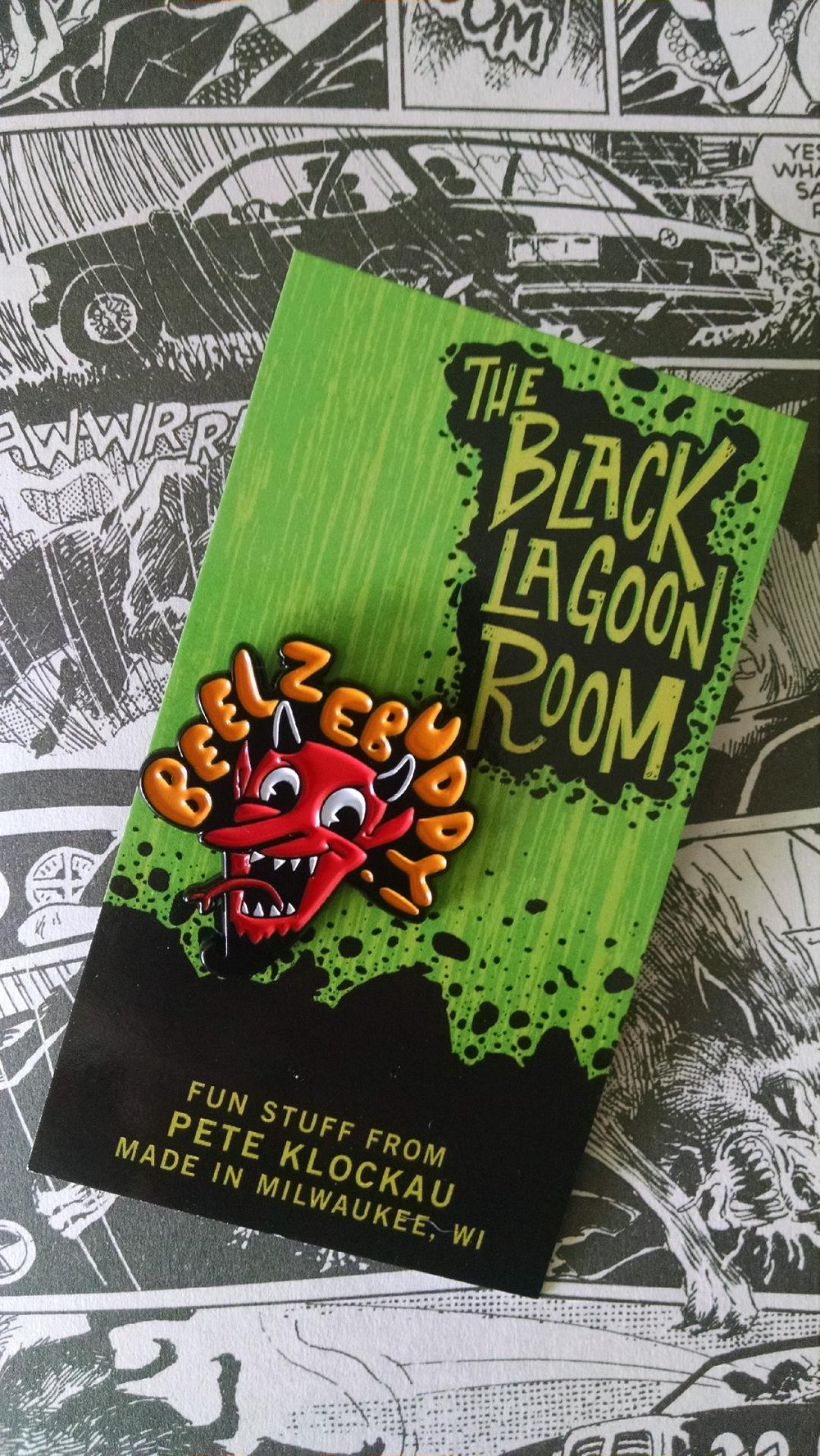 In these trying times, you just know your ol' pal Satan will still be there for you when you need to conjure up some ol' fashioned demonic forces - he's your Beelzebuddy!
Let everyone know who's YOUR Beelzebuddy with our cute lil' 1" x 1" "Beelzebuddy" soft enamel pin!
Double closure for extra security to make sure he's always just by your black, black heart.
Released in conjunction with our bestest pals at Graveface Records!
Designed by Pete Klockau at The Black Lagoon Room