PRIMITIVE - THAT'S HOW I LIVE Tiki/Cramps mash-up Ladies Size T-Shirt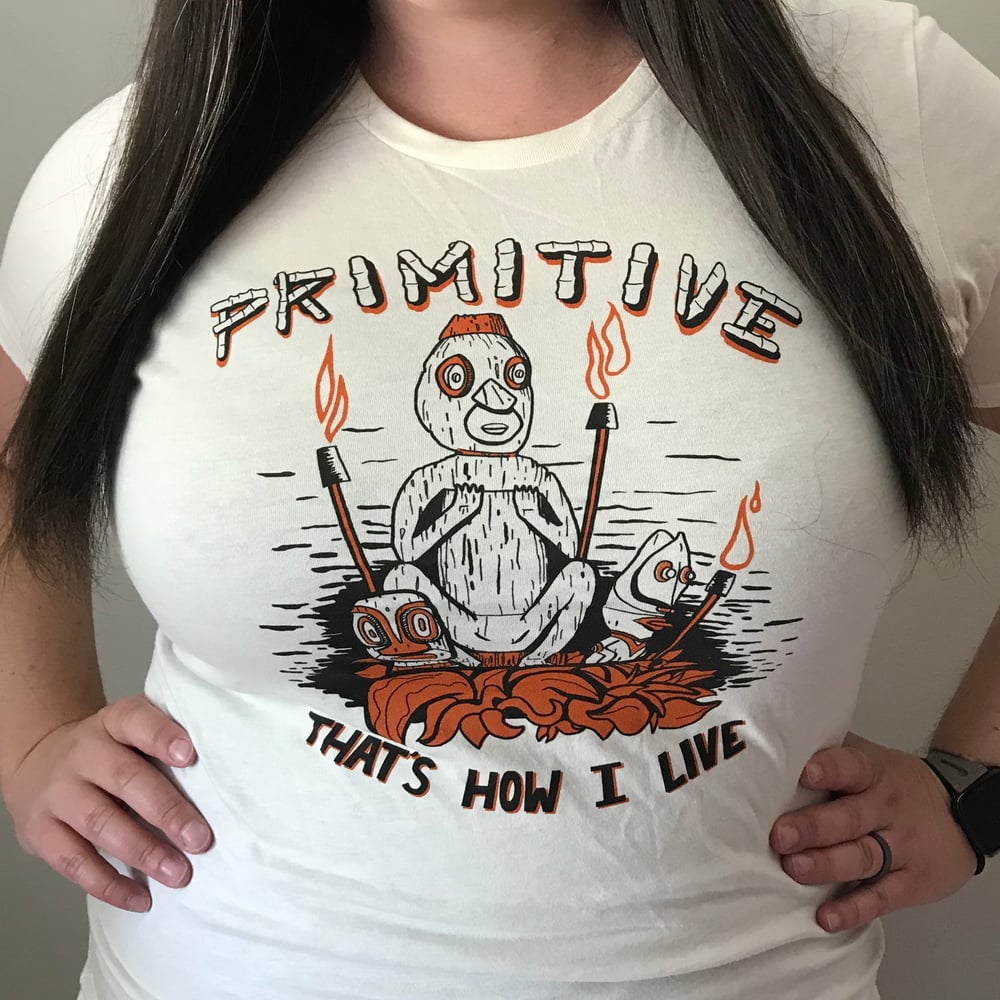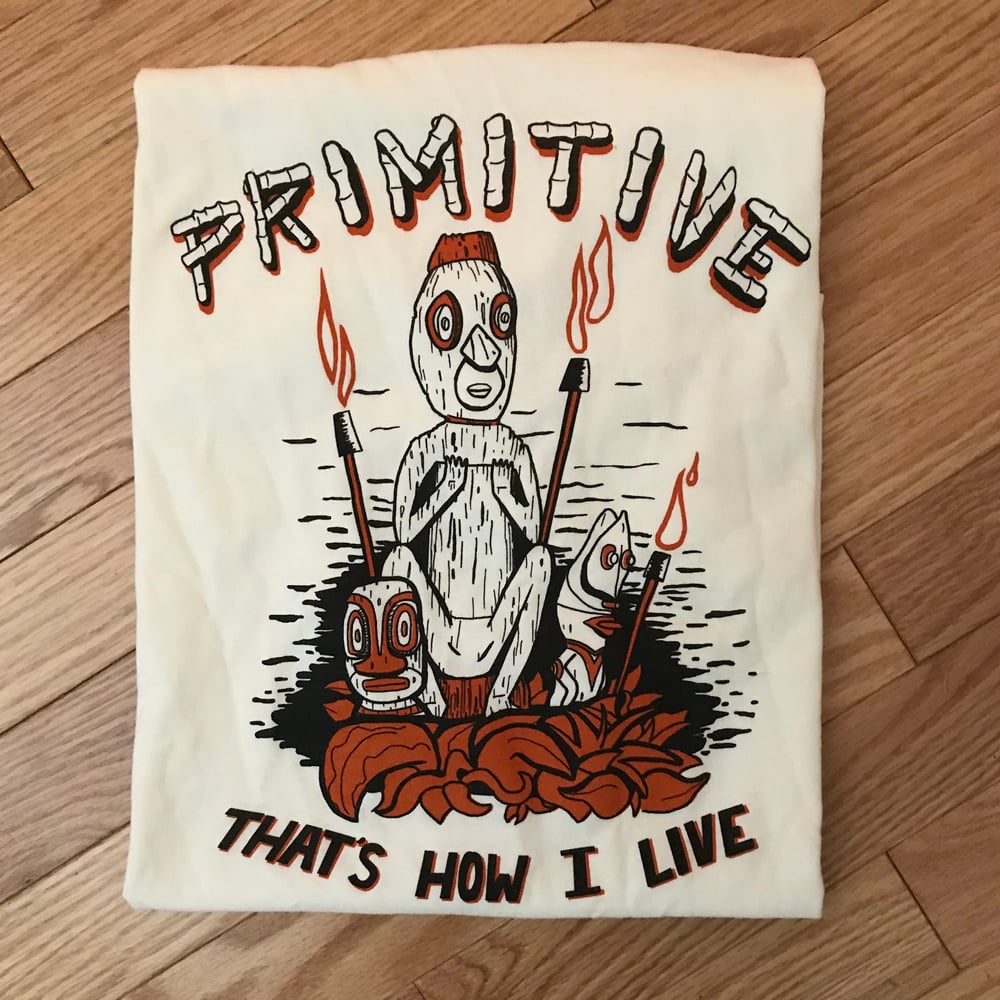 PRIMITIVE... That's How I Live! Now in Ladies' sizing!
If yer a Tiki fan, you are probably doin' yer best to live Primitive. In that case, this shirt is for you!
Our PRIMITIVE shirts feature a mash-up of Cramps lyrics and Mai Kai garden Tikis - A combination that can't be beat! Printed in two colors on comfy Gildan Soft Style T-Shirts.
Do you live PRIMITIVE...? Then this is th' shirt for you!
These are printed on Next Level Ivory 100% cotton Ladies' cut T-Shirts. Here's the specs from their site:
S - 25 3/8" Long, 16 1/4" Wide
M - 26" Long, 17 1/4" Wide
L - 26 5/8" Long, 18 1/4" Wide
XL - 27 1/4" Long, 19 3/4" Wide
XXL - 27 7/8 Long, 21 1/4 Wide
Please throw us a line directly if you need any other measurements.
Designed by Pete Klockau at The Black Lagoon Room