Sideshow Stars LOBSTER BOY 1.5" Soft Enamel Pin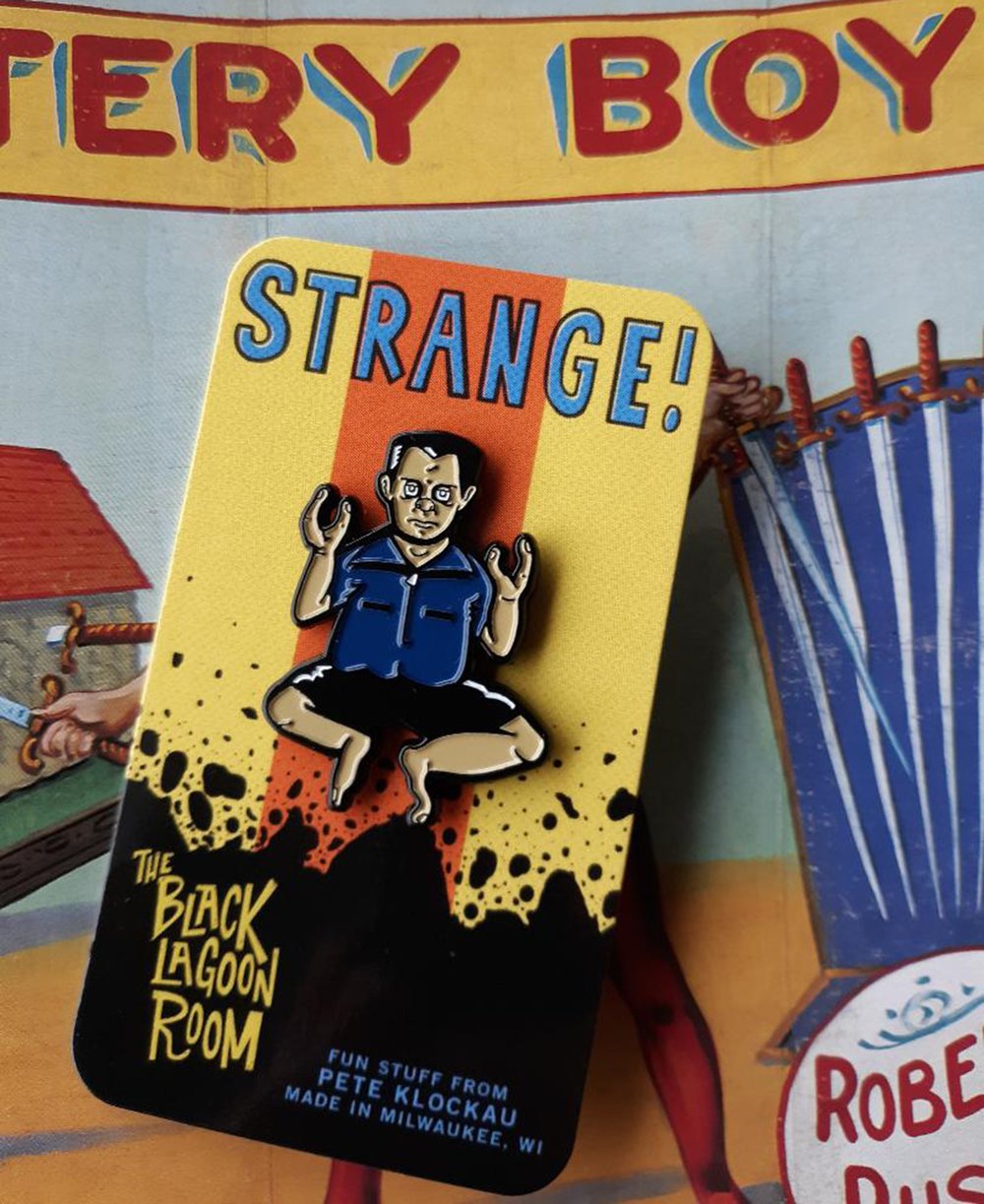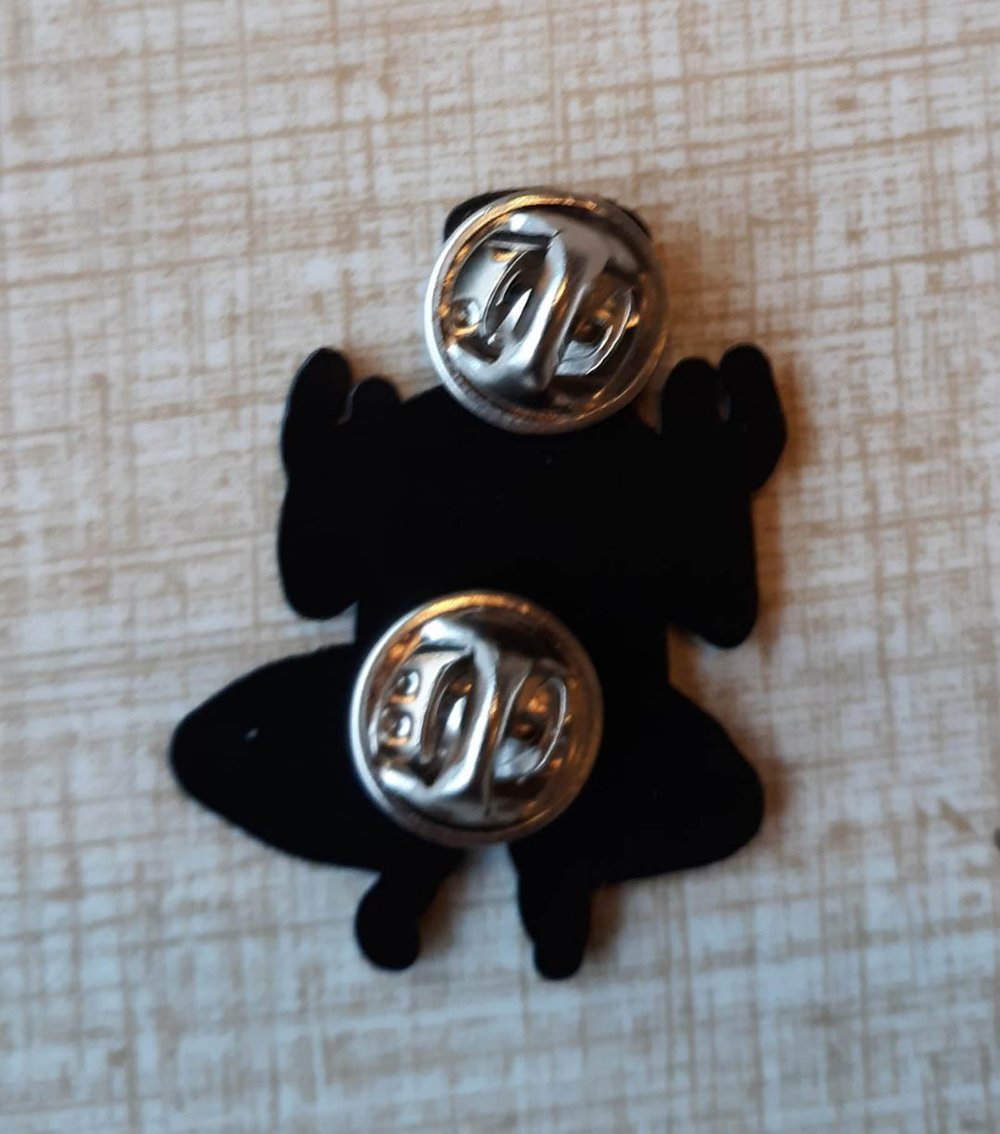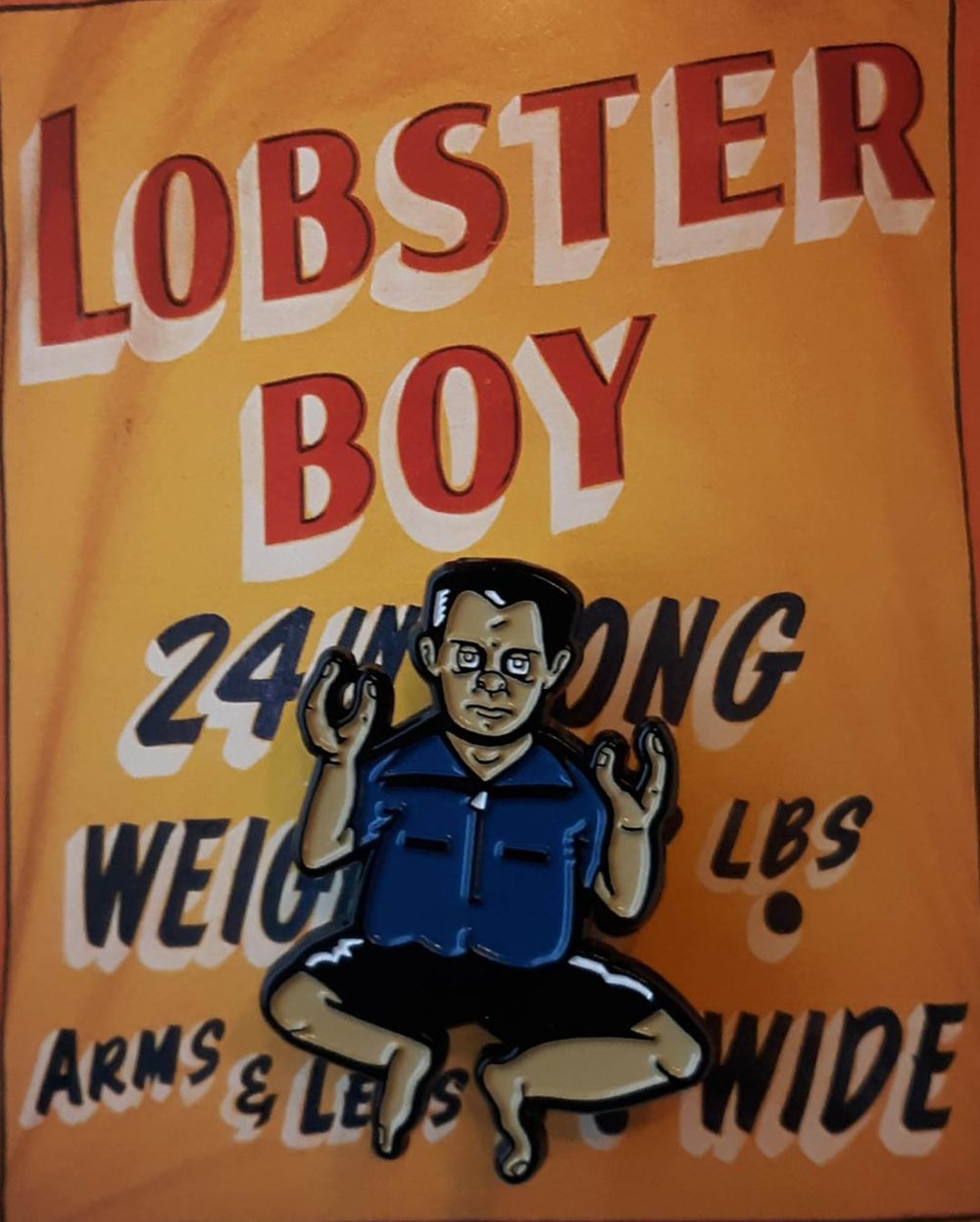 STEP RIGHT UP!
We've got some of the most stupendous and curious human anomalies ever gathered under the big top - in cute enamel pin form!
In our STRANGE! Sideshow series, we've developed some of the greatest sideshow performers of all time into limited edition 1.5" enamel pins, released in conjunction with our pals over at Graveface Records.
Here we have the LOBSTER BOY, based loosely on the infamous Grady Stiles, Jr, by far the most famous Lobster Boy ever to grace the midway.
Stiles led a wild life which included a murder conviction in the 1980's, and it ended in 1992 when he was shot and killed in a "murder-for-hire" scandal that still stirs up much debate today.
This pin is a limited edition, soft enamel pin with double closure. Comes on our special "STRANGE!" Sideshow backer card created just for this set
Designed by Pete Klockau at The Black Lagoon Room